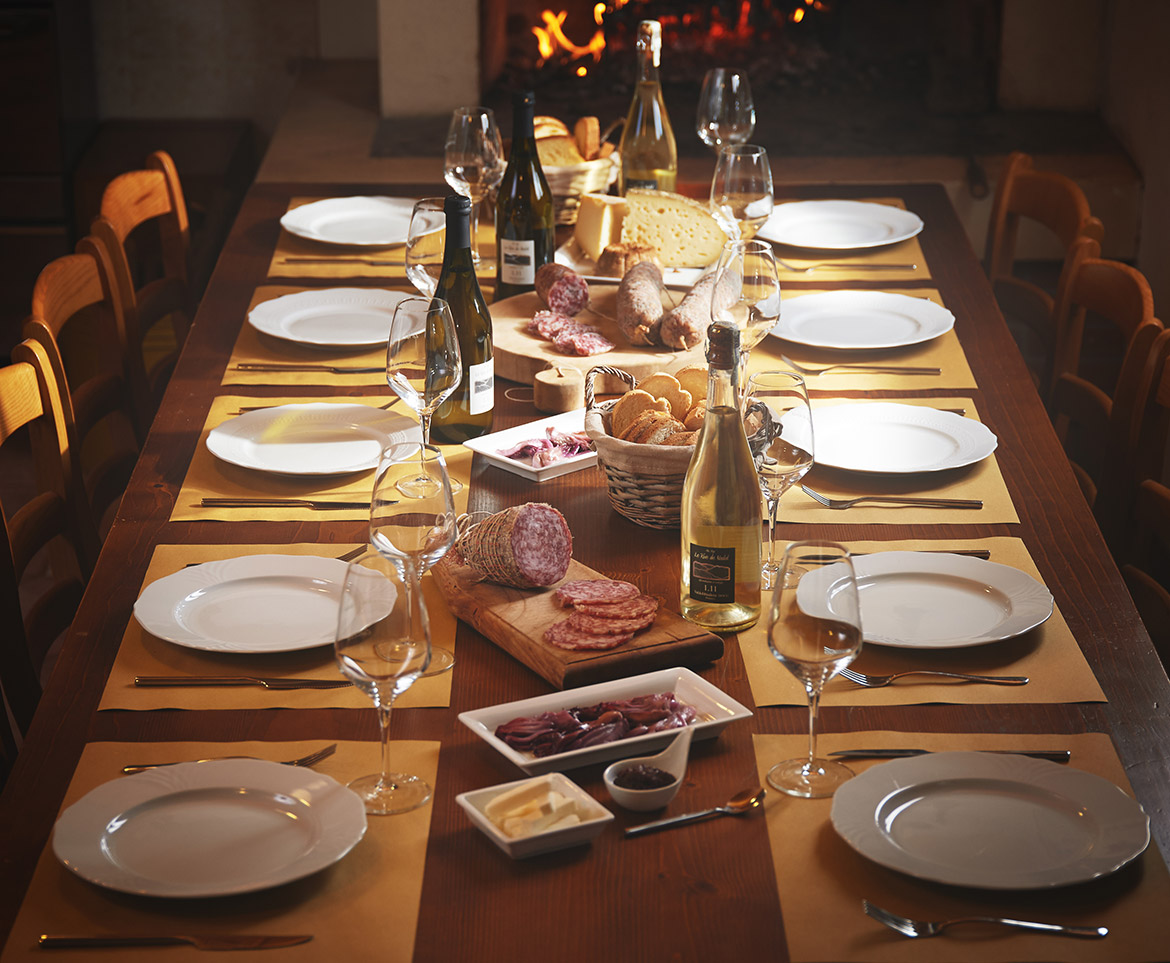 GUIDED TOURS AND TASTINGS
Discover the culture of wine and friendship through flavor and aromas
Want to learn about wine-making while basking in the warmth of our hospitality and tradition?
Located along the Strada del Prosecco that runs from Conegliano to Valdobbiadene, a visit to our cellar is the perfect opportunity to immerse oneself in a unique landscape that, over the centuries, has been shaped by man. Our tasting hall gives you the chance to taste our very own wines and salumi, as well as cheese from local dairy farms. You will be accompanied up to the steepest vineyards with their breathtaking views of the valley below.
We look forward to welcoming you!
For more information please contact Franca and Sandro tel. +39 348.4979860.

Visit the "Rive de Nadal" in the core zone of Conegliano Valdobbiadene hills, UNESCO World Heritage Site
Storytelling and characteristics of the landscape
Visit the Family's Farm
Explanation of the local traditional winemaking process
Taste three typical wines
€ 20,00 per person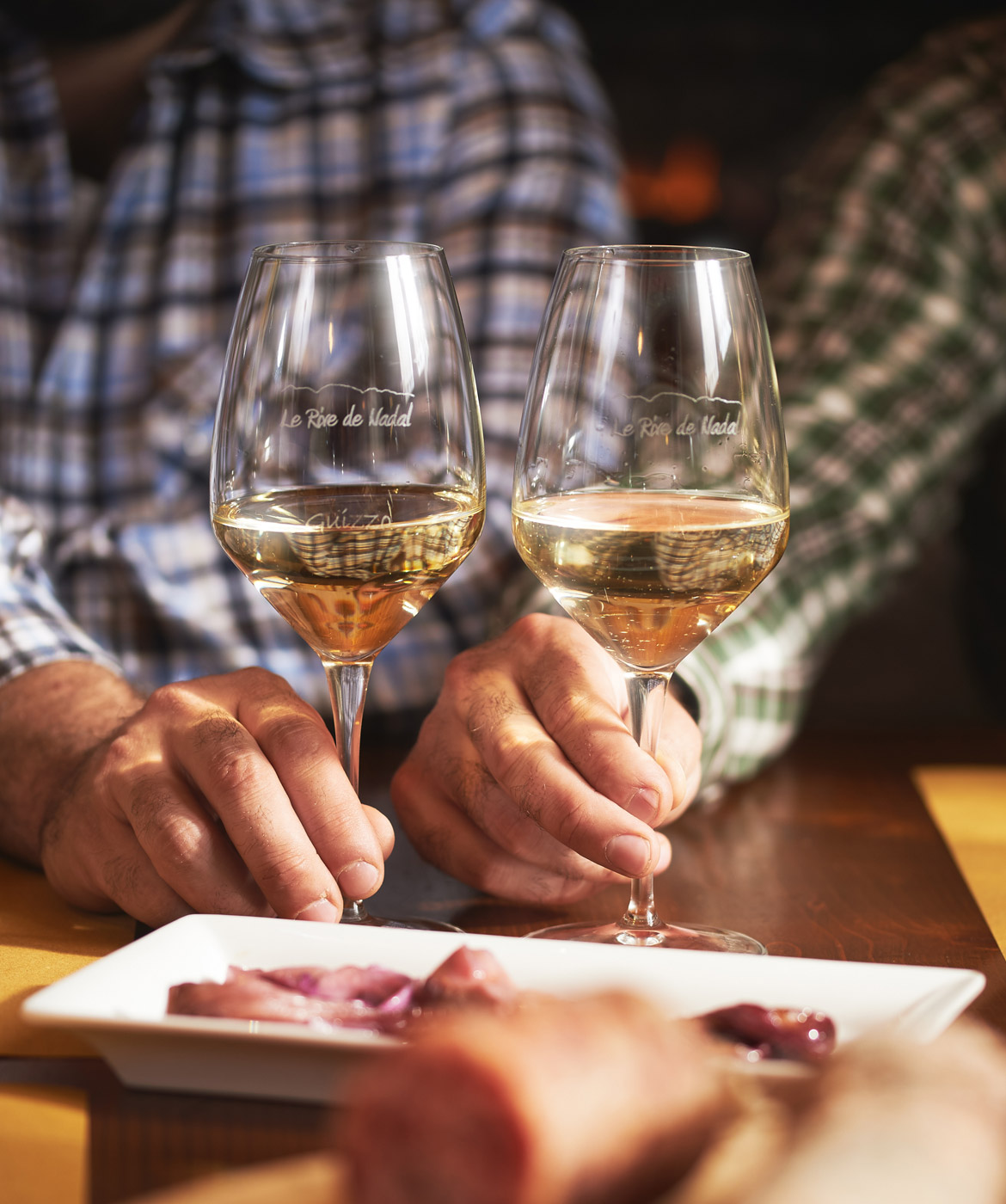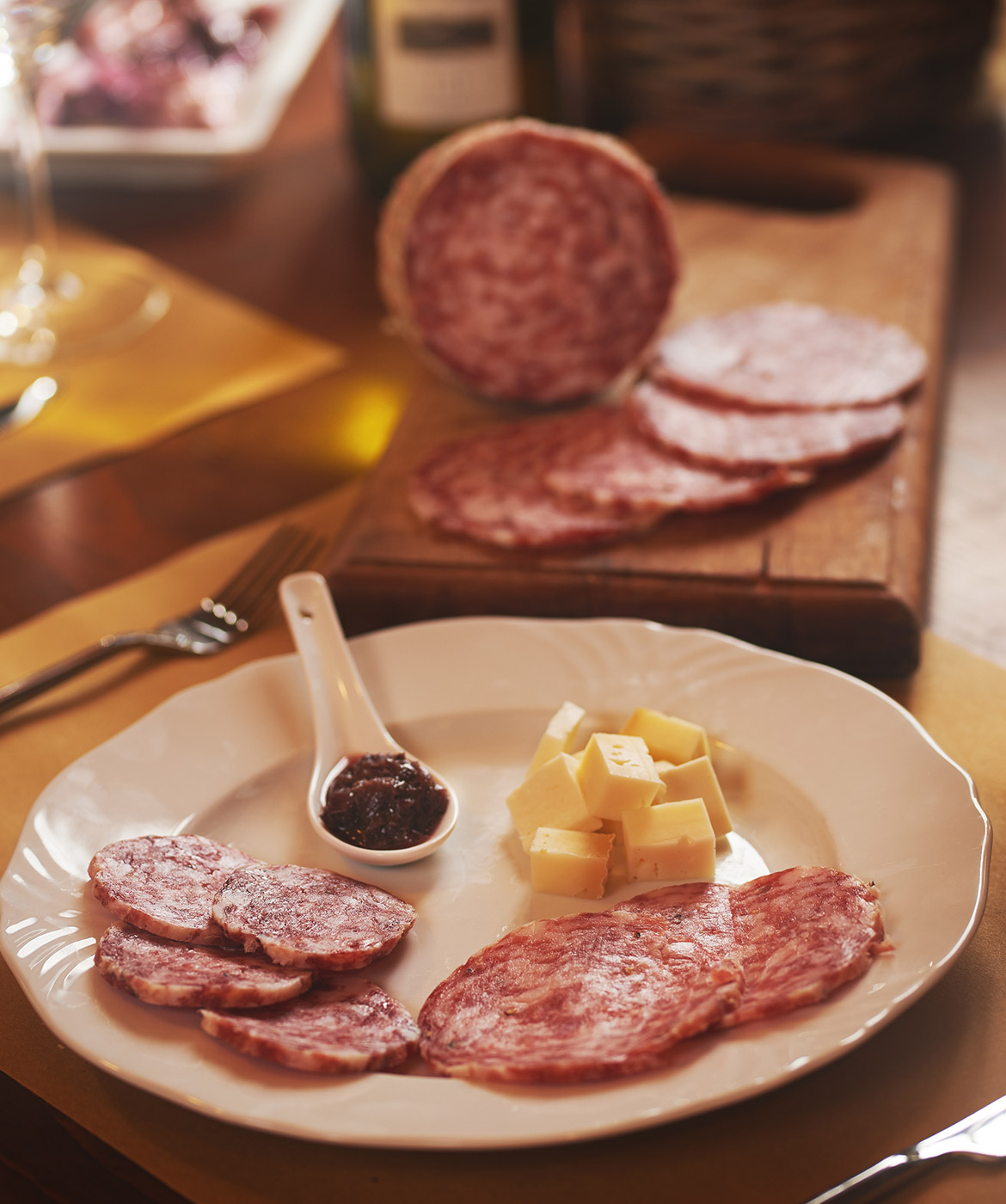 TASTING 2
Scents and Flavors
Visit the "Rive de Nadal" in the core zone of Conegliano Valdobbiadene hills, UNESCO World Heritage Site
Storytelling and characteristics of the landscape
Visit the Family's Farm
Explanation of the local traditional winemaking process
Taste three typical wines
Savor four local handmade cured meat
€ 30,00 per person

TASTING 3
Scents, Flavors and Landscape
Visit the "Rive de Nadal" in the core zone of Conegliano Valdobbiadene hills, UNESCO World Heritage Site
Storytelling and characteristics of the landscape
Visit the Family's Farm
Explanation of the local traditional winemaking process
Wine tasting in the hills
Taste three typical wines
Savor four local handmade cured meat
Enjoy three typical types of cheese locally made by small producers.
€ 40,00 per person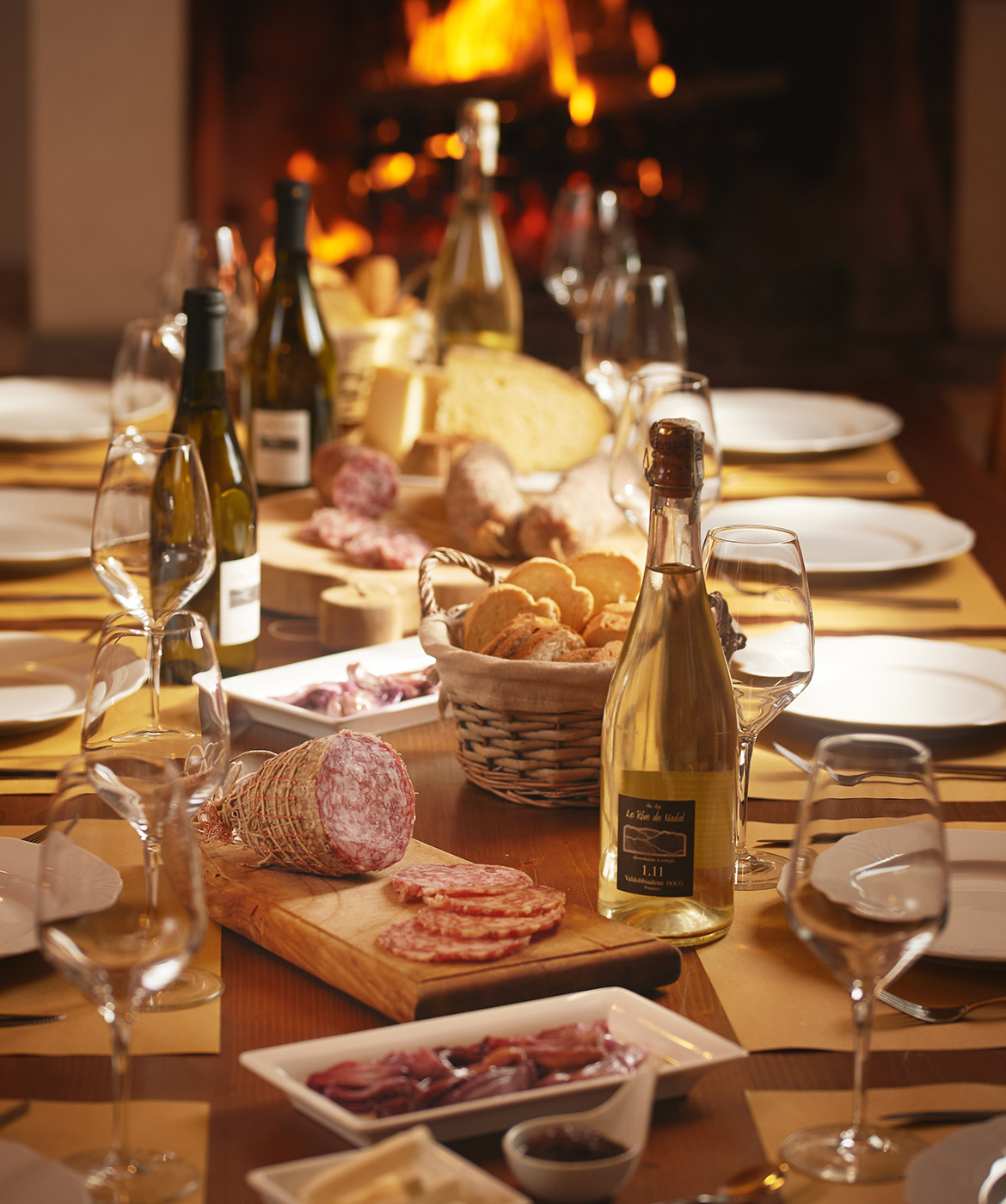 RESTAURANTS AND BAR
You can taste our products here too:
Ristorante La Lanterna – Farra di Soligo
Ristorante Salis – Valdobbiadene
Osteria al Portego Pasta Fresca – 
Pieve di Soligo