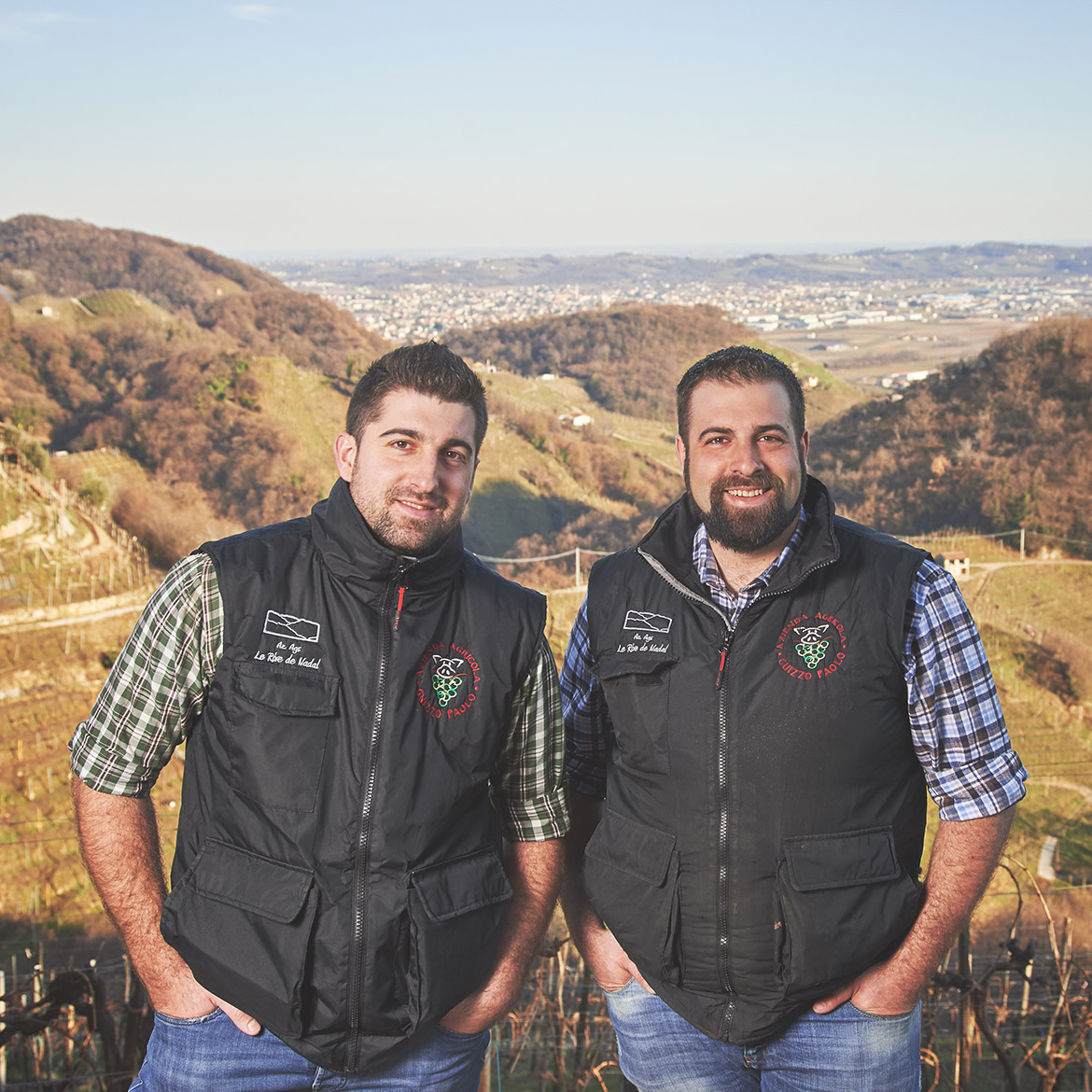 HEROIC VITICULTURE TRADITIONS
Le Rive de Nadal
Founded in 2008 as a purely viticultural activity, Le Rive de Nadal became a wine cellar in its own right in 2011, and started producing small amounts of cold meats and sausages.
After graduating from Conegliano Enological School, we decided to continue the work of our grandfather Natale, who until 2008 had led the company with a determination and energy typical of all true farmers. Our love for this land is the motivation behind our struggle with nature and its elements, providing the will power and patience to push on through the fatigue, to return home at the end of every day with the satisfaction of having once again accomplished a heroic act of love.
Our philosophy is the pursuit of excellence whilst maintaining the utmost respect for the environment. We follow integrated pest management and sustainable viticulture practices (pomace compost, vine cuttings and manure) and hand-rear our pigs to ensure that they follow a specific diet.
Stefano and Paolo Guizzo